The School of Discipleship is our home for training in discipleship and ministry, supporting the diocesan vision for 'growing deeper'. It's a place to strengthen the foundations of your faith, to follow Jesus in everyday life and be equipped to serve the church through training, events and resources which complement what your local church already offers. We aim to provide high quality training that is biblically-faithful and everyday-relevant, wherever you are in your journey of faith.
What is the School of Discipleship?
The School of Discipleship is not a building or place
We hold training and events in venues all over the diocese:
From our Offices in Southwell
Some of our Licensed Lay Ministry training sessions are held in Jubilee House.
Find out more about LLM
Our flagship discipleship programme, RealLIFE, is currently under review. Look out for more information about a refreshed programme, which will be held in different churches in Spring 2024.
Upcoming Courses
The Learning Hub is a place you can come to register for events, take part in online courses and access a broad range of resources.
Visit the Hub
The School of Discipleship is for everyone! We serve the whole diocese: those in licensed ministry, lay leaders and everybody who wants to follow Jesus and grow in faith.
For more information on the School of Discipleship, contact Revd. James Halstead.
Contact James
What's on offer
The School of Discipleship has lots of courses and events to help you to grow deeper in your faith. From God's Story, a 10-week Bible overview series, to Global Theology, a book group for those want to explore theological writing from a wider range of sources – we'll have something to suit you! Head to our Learning Hub to explore more.
See What's on Offer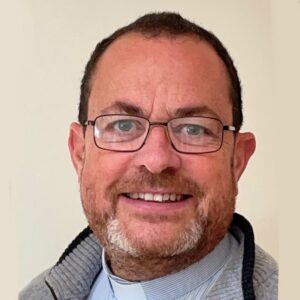 Meet The Team
The Discipleship & Ministry Team works centrally in Jubilee House to equip, support and resource the churches and parishes in our diocese. Covering areas including wellbeing, vocations, lay ministry, children & youth and church growth & planting – we are here to support you! Let's introduce you to the team:
Find out more