Petertide Ordinations 2022
Please Pray for those being Ordained to the Office of Priest on Saturday 2nd July and to the Office of Deacon on Sunday 3rd July in Southwell Minster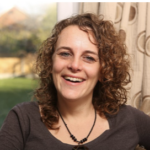 LYNDA BLAKELEY Lynda grew up enjoying the beauty of living in both the north and south of Ireland. With her love of travel, she went on to live in South America and Kenya, moving to Nottingham 21 years ago. Home has always been a deeply formational place for her, being blessed by growing up in a family who have prayed for her since before her birth. Lynda is married to John and they have two boys who are a constant source of humour and joy. Lynda is loving her curacy in Sneinton counting it such a privilege to talk to people about how much they are loved by Jesus – particularly in the context of setting up a new GP chaplaincy and in conversations with many people who thought that they would not be welcomed in church. Lynda is serving her title with The Revd Canon Steve Silvester in the Benefice of Sneinton St Stephen with St Matthias and the Benefice Nottingham St Nicholas.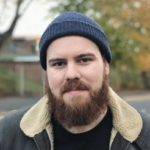 BEAU BRUMLEY Beau was born and raised in Portland, Oregon in the United States. He studied Marketing at University in Southern California while competing for California Baptist University in Water Polo. He moved back to Portland briefly in 2012 and worked for Bridgetown Church before moving to Manchester to serve at a local church as the Youth and Student Pastor. In 2013 Beau met Gemma at church and they married in 2016. They moved to Nottingham in late 2016 to be a part of a new church plant. In December 2018 their eldest daughter Rheya was born and in December 2020, they were blessed to welcome their second daughter, Indie, to the family. Beau trained for ordination at St Mellitus College, London whilst on placement at Trinity Church Nottingham. Beau will continue serving his title with The Revd Canon Mark Tanner in the Benefice of Radcliffe-on-Trent and Shelford.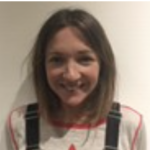 AMY HUGHES Amy is married to Jonny and is the mother of four children – Grace, Joseph, Eden and Anna. She moved to Nottingham in 2016 to plant Trinity Church Nottingham with Jonny and a small team. Before moving to Nottingham she and Jonny worked at a Church in Southern California, pioneering Alpha and leading the church's prayer ministry. This period of ministry played a key role in her journey toward ordination. She has a full life, but if she gets any spare time she enjoys running, walking the dog, and making things out of wood. Her greatest joy is seeing people giving over their lives to Jesus and becoming whole in Christ. She pursues this at Trinity but also through the Orchard, a women's ministry that she leads with her sister Rachel. Amy will continue to serve her title with Trinity Church Nottingham.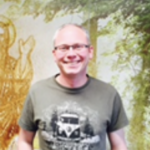 ADRIAN PERHAM Ade grew up in Stafford and studied Youth Work & Theology at the Midlands Institute for Children Youth and Mission, which was based at St John's Theological College in Nottingham. Ade and his wife, Jen, moved from Preston to Nottingham in 2009 to serve at St Jude's, Mapperley as their Youth Pastor for 9 years. Ade and Jen then joined St Luke's, Gamston & Bridgford and Ade commenced his ordination training at St Mellitus College. Last summer they moved with their two young children to Edwalton for the start of Ade's curacy. They are enjoying getting to know folk and celebrate the ways that God is at work. Amidst a busy home life, Ade also enjoys running, socialising and tasty food. Ade continues to serve his title with The Revd Mark Fraser in the Gamston & Bridgford Benefice and Edwalton Benefice.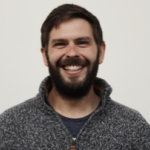 MARK WREFORD Mark moved to Nottingham when he was 11 and grew up attending Heart Church. There he met Ellie, and they married when he was 20. Two years later, Mark went to the University of Nottingham to study theology and stayed to complete his PhD which examined the role of religious experience in the creation of the New Testament. After graduating, Mark taught at Mattersey Hall Christian College and subsequently has trained for ordained ministry at St. Mellitus College. Mark and Ellie have been blessed with three boys, Caleb, Luke, and Simeon. Mark is serving his title with Trinity Church Nottingham.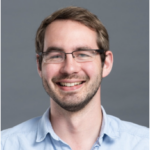 DANIEL BAUHAHN Daniel was born in the UK, but moved around between the UK, USA and Cambodia with his family during the early years of life, before settling in Maidenhead, Berkshire. Daniel would go on to work as a Structural Integrity Engineer for power stations in Nottingham, having trained as a Mechanical Engineer in Manchester. During this time he married Camille, and they have since been blessed with two wonderful gifts from the Lord: Elsa (5) and Titus (3). As a family they have been living in London for the past three years whilst Daniel has been preparing for ministry at Oak Hill College. Daniel will serve his title with the Revd Tim Parker in the Benefice of East Leake, West Leake, Stanford-on-Soar, Rempstone and Costock.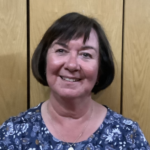 LOUISE BEARDER was born and grew up in Worksop, Nottinghamshire. She qualified as a nurse in 1987 and worked in Sheffield before moving to Bassetlaw hospital where she has worked for 19 years. Having taken semi-retirement in 2020 she enjoys meeting people, coffee and craft shops, walking her dog Charlie and holidays in Scotland, especially walking by the sea in Arbroath where her sister lives. Family is important to Louise and she enjoys spending time with her niece and nephew and her great niece and nephew Rebekah and Sam. In 2015 Louise was licensed as a reader and worships at Christ Church, Worksop. She has been studying on the Caleb Stream at St Mellitus College London this past year. Louise will serve her title with Rev Luiz Lima in the Benefice of Worksop Christ Church and Shireoaks.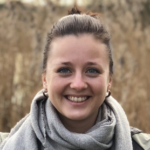 ANGELIKA BOCCHETTI Angelika was born and raised in Germany and developed her love for Jesus and the church from an early age. During her gap year in 2012 she met her husband Daniele with whom she has travelled first to the USA and then to Aberdeen in 2016 to study theology. During these years, Angelika's awareness and love for God's justice and compassion grew. She moved to Nottingham in 2020 during her discernment process to the distinctive diaconate and has enjoyed getting to know the East Midlands over the last year, while studying at St. Mellitus College and serving her placement at St. Nic's Nottingham. She loves cooking, reading, being outdoors and being with friends. Angelika will serve her title with the Revd Garreth Frank in the Benefice of Lenton.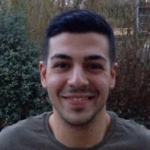 DANIELE BOCCHETTI was born in Naples, southern Italy. He studied Theology and Religious Studies at the University of Aberdeen in Scotland. He moved to England in 2013 where he met his wife, Angelika. After living in Germany and the Pacific Northwest of the United States for two years, he returned to England and moved to Nottingham in 2020 where he completed an MA at St Mellitus College, East Midlands as part of his ordination training whilst on placement at St Nic's Church. Daniel enjoys reading, running, cooking, and good coffee and wine. Daniel will serve his title with the Revd Garreth Frank in the Benefice of Lenton.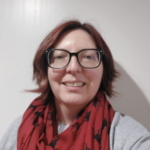 RACHAEL BURN Rachael has lived in Nottinghamshire all her life and studied for a degree in English and History at Nottingham Trent University. Born in Hucknall she moved to Langley Mill when she met her husband Michael, and they returned to Hucknall after 8 years. Prior to training Rachael worked for E.ON for 20 years. Rachael and Michael have a family of two boys, Henry and Samuel, and their niece Meabh who joined the family in 2015. Rachael came to faith through the baptism of Henry and Meabh, and during training for licenced lay ministry began to explore a call to ordained ministry. Rachael trained at St. Mellitus College in Nottingham. Rachael will serve her title with the Revd Helen Chantry in the Benefice of Hucknall St. Mary Magdalene with St. John the Evangelist.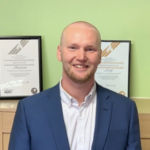 JAKE HYATT Jake was born and bred in Mansfield, Nottinghamshire and it is in Mansfield where he met and later married his wife Sarah at St John's with St Mary's Church. Jake has been involved in church leadership for several years in a variety of contexts. He studied theology at the University of Chester and went on to work in recruitment, managing various contracts for local authorities. Responding to God's call, Jake began training for ordination with the Church of England, something he never anticipated, and began an MA in theology as part of his training. This coincided with the birth of his daughter, Lillia. He is a passionate sports fan, following Mansfield Town and also playing for Mansfield Cricket Club. Jake will serve his title with The Revd Chris Lee in the Benefice of Mansfield St John with St Mary.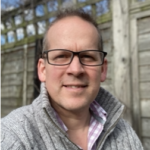 RYAN MELLOR was born in Belfast and spent his childhood in Northern Ireland and then East Sussex, moving to Nottingham for a Master's degree in Environmental Sciences. He and his wife, Sally, live in Beeston with their two teenage daughters, Phoebe and Lotty, who have both inherited their dad's love of rugby. Before training for ordination at St Mellitus College, Ryan worked as an ecologist and environmental consultant, assessing the environmental and social impacts of land-use change in the UK and overseas. Ryan still loves to understand and connect with creation, seeing people and other things grow as they should, and finds rest by cooking meals. Ryan will serve his title with the Revd Andy Tufnell in the Benefice of Chilwell with Inham Nook, working to establish a new worshipping community.

KRISTINE MOLE spent most of her teenage years in Israel where her dad was vicar to a congregation of Jewish believers in Jaffa, which is where she met her husband Jonathan during his gap year. She studied Ancient and Modern Hebrew and Aramaic at Cambridge University which led to research in undocumented forms of Modern Aramaic. Kristine has a passion for the church to flourish and to see lives changed. She and Jonathan have four daughters, Elisabeth, Hannah-Maria, Esther and Susannah, and now lead a church graft in Lady Bay together. She loves music, spicy foods and time with friends and family. Kristine has been training at St Mellitus, East Midlands. Kristine will serve her title in the Benefice of Lady Bay with Holme Pierrepont and Adbolton.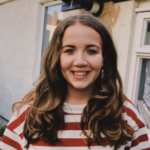 BETHAN RESCH grew up in Glossop, near Manchester, and was part of the family church where her parents had come to faith when she was a child. At 18, she moved to Watford to take part in a leadership gap year with Soul Survivor Watford. From here, Beth moved to Twickenham to do a youth internship with St Stephen's Twickenham. Following this she stayed on to become the youth pastor. Whilst serving at St Stephen's, she started the discernment process for ordination and also married her husband, Luke. In 2018 Beth and Luke moved to Feltham as part of a St Stephen's church plant team. Beth trained at St Mellitus College in London and was on placement at Christ Church Feltham. On New Year's Eve of 2020 Beth and Luke welcomed their daughter Bay into the world, and she is a great joy. Beth will begin serving her title at Trinity Church Nottingham.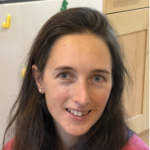 CLAIRE TUFNELL is a Nottinghamshire girl, born and bred but has found homes in Durham, Oxford, Cheltenham, and Cambridge as well as two years in Uganda. These places saw her working with secondary age children sharing her love of Geography and Jesus. Her passion for serving Christ came from her teenage years and has never left her. She leads alongside her husband Andy at Christ Church, and they have two girls, Beth and Grace. She loves walking in the countryside with their dog Olive, as well as trying to improve her tennis and when the opportunity arises, to ski. Claire will serve her title in the Benefice of Chilwell with Inham Nook.